WGS Systems Board of Directors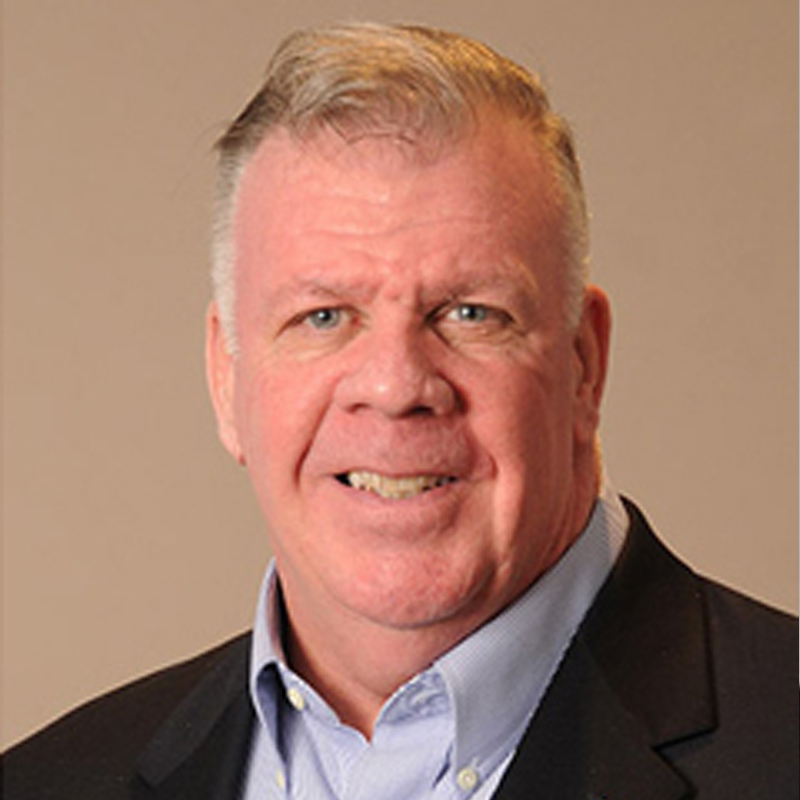 Lt. Gen. John F. Mulholland, Jr. (Ret.)
Director
(Biography)
The proud son of a USAF fighter pilot and Korean War veteran, Lieutenant General Mulholland John Francis Mulholland, Jr. (Retired) was born in Clovis, New Mexico, but grew up in Bethesda, Maryland. He earned a Bachelor of Arts in History and was commissioned as a Second Lieutenant of Infantry, United States Army upon graduating from Furman University, Greenville, South Carolina, in 1978. 
As a young Infantry officer, LTG Mulholland (Ret) served as platoon leader of both mechanized and airborne rifle platoons, as well as mortar platoon leader.
Since joining the 1st Special Forces Regiment in 1983, LTG Mulholland (Ret) commanded from the captain through lieutenant general-level in Army and joint special operations forces, including serving as Deputy Commanding General, Joint Special Operations Command, as the Commanding General, United States Army Special Operations Command, and as the 15th Deputy Commander, United States Special Operations Command.
Following graduating from the National War College in 2001, then-COL Mulholland assumed command of the 5th Special Forces Group, Airborne at Ft. Campbell, KY.
In the immediate aftermath of the attacks of 9-11, Colonel Mulholland commanded Joint Special Operations Task Force-North (Task Force Dagger) in the opening days of Operation ENDURING FREEDOM and, later, Combined Joint Special Operations Task Force-West (Task Force Dagger) in the initial campaign of Operation IRAQI FREEDOM.
LTG Mulholland's (Ret) overseas assignments included two tours in the former Panama Canal Zone, command of the 1st Battalion, 1st Special Forces Group (ABN), Okinawa, Japan and as the Chief, Office of Military Cooperation, Kuwait. LTG Mulholland (Ret) served at and completed his final tour on active duty as the Associate Director of Military Affairs, Central Intelligence Agency.
Thaddeus M. Bingel
Director
(Biography)
Thad Bingel is a founding partner of Command Group. At Command, Mr. Bingel currently oversees all current client operations and engagements across the Group's business lines and practice areas. In this capacity he has P&L responsibilities for projects, business lines, and the overall Group.
Bingel also oversees recruitment, hiring, training and deployment of project teams, provides supervision to most of the Group's personnel and managers, and helps manage the Group's subsidiary and joint venture entities.
Mr. Bingel is also a subject matter expert in border security, immigration enforcement, homeland security, counter terrorism, insider threat, customs, physical security and other related security disciplines. He also offers significant expertise and practical experience in large complex government organizations and managing their transformation.
Prior to founding Command, Mr. Bingel served in positions of responsibility in both the Executive Branch and Congress. During this period Mr. Bingel has developed key relationships with high level officials, attained an intimate understanding of the political process in Washington, DC, and amassed a wealth of knowledge, both administrative and operational, in the field of border management and homeland security.
From May, 2005 until March, 2009, Mr. Bingel served as a senior political appointee and leader in U.S. Customs & Border Protection (CBP), the nation's largest law enforcement agency and the component of the U.S. Department of Homeland Security (DHS) responsible for securing the nation's borders.
During his tenure this unified border agency grew to more than 50,000 employees with an annual budget of $11 billion. At CBP, Mr. Bingel held a Top Secret/SCI clearance and helped lead the agency implementation of key Presidential and Secretarial initiatives including the doubling of Border Patrol agents and the building of 700 miles of fencing in a two-year period.
Bingel held the position of Chief of Staff for then Commissioner Basham in the fall of 2007 and served through the transition period into the incoming Obama Administration. In this capacity, Mr. Bingel was the second ranking political appointee at the agency and served as part of the executive leadership team and as a principal policy advisor to Commissioner Ralph W. Basham assisting in the day to day operations and management of the agency as well as overseeing the agency's interactions with the White House, DHS headquarters, Congress, state and local governments and the press.
Before serving as Chief of Staff, Mr. Bingel served under Commissioner Robert Bonner as Assistant Commissioner for the Office of Congressional Affairs where he managed all of CBP's relations with the United States Senate and House of Representatives at a time of unprecedented congressional interest in border security and immigration.
Bingel in this capacity also led the successful confirmation hearing process for the appointment of Commissioner Basham and helped secure congressional support, approval and appropriations for key agency and Department initiatives.
Prior to his appointment to CBP, Mr. Bingel served as Majority Counsel for the full House Judiciary Committee during the 108th and 109th Congresses. His duties included preparing for Full Committee hearings and managing a broad spectrum of legislation, ranging from bills on Class Action Reform to Justice for Victims of Terrorism, from subcommittee through passage into law.
Before joining the House Judiciary Committee, Mr. Bingel served in the 107th Congress as counsel and policy analyst for then Majority Leader Dick Armey (R-TX), where he was responsible for technology, telecomm, energy, environment, resources, and other issues for the House Majority Leader's office, including in particular providing assistance to the special legislative committee headed by the Majority Leader which created the Department of Homeland Security in 2002 after the terrorist attacks of September 11, 2001.
Previously, Mr. Bingel served as Legislative Director and Legislative Assistant to two Members of Congress, including serving as a principal advisor during House committee and floor consideration of legislation responding to the 9/11 attacks such as the PATRIOT Act.
A native of upstate New York, Mr. Bingel received his law degree from Georgetown University and his bachelor's degree from the College of the Holy Cross.
William G. Shaver
Director
(Biography)
Mr. Shaver retired as the Corporate Vice President of Sierra Nevada Corporation (SNC) Integrated Mission Systems (IMS) in Hagerstown, Maryland, on January 1, 2011.
During his seven-year tenure with SNC, Mr. Shaver established an Airborne Modification and Systems Integration capability for the business portfolio of SNC which included organizing an SNC business operation in Hagerstown. In a four-year period, Mr. Shaver built Integrated Mission Systems into a business with $350 Million annual revenue and 542 employees.
Prior to joining SNC in July of 2003, Mr. Shaver was the President and General Manager of California Microwave Inc. (CMI) Government Division from 1994 – 2003. In 1996, Mr. Shaver established a CMI Aircraft Modification and Systems Integration facility in Hagerstown.
CMS, under Mr. Shavers leadership, produced the first Department of Defense multi-functional airborne systems that included a capability consisting of imagery, signals collection, communications, and radar. California Microwave Inc. was purchased by Northrop Grumman in the Spring of 1999.
Mr. Shaver continued to lead the Northrop Grumman Corporation California Microwave Systems business unit that included programs for the Army, Coast Guard, Air Force, and International customers all focused on Airborne Intelligence, Surveillance, and Reconnaissance.
Mr. Shaver provided the leadership for approximately 500 employees in business operations of Northrop Grumman Corporation California Microwave Systems in multiple locations: Hagerstown, MD; Woodland Hills, CA; Martin State Airport, MD; Korea; Europe; South America; plus, operations throughout the Middle East. He retired from Northrop Grumman in March of 2003.
Currently, Mr. Shaver is a member of the Advisory Boards of WGS Systems in Frederick, Maryland, and Tactical & Survival Specialist, Inc. located in Harrisonburg, Virginia.
Mr. Shaver retired from the U.S Army after 26 years achieving the rank of full Colonel. While on active duty, Mr. Shaver was in the Nation's Overhead Reconnaissance Program for three years. He also served as a Fixed Wing and Rotary Wing pilot gaining expertise in Imagery, Signals Collection, Radar, and Communications. He commanded units populated with those assets through Battalion level.
He graduated from the Air Command and Staff College in Montgomery, Alabama, and the Army War College in Carlisle, Pennsylvania. Mr. Shaver holds a Bachelor of Science Degree from East Tennessee State University and a Masters Degree in Public Administration from The University of Oklahoma. He also completed the Executive Development curriculum with The Aspen Institute through The University of Maryland.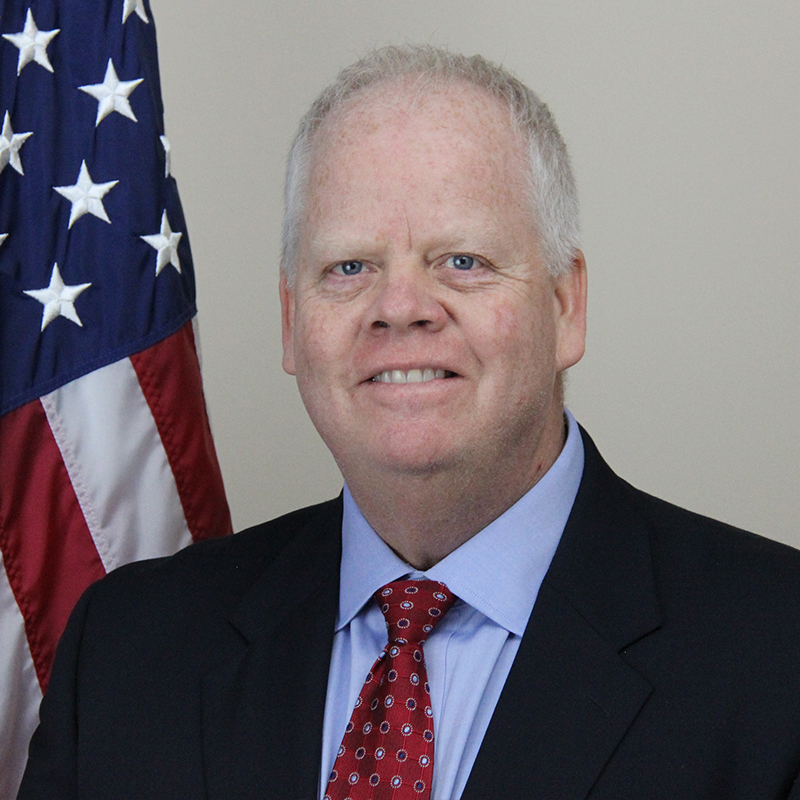 Robert M. Wise
Director, President & CEO
(Biography)
Mr. Wise co-founded WGS Systems, LLC in 2007 to provide high-performance, state of the art Command, Control, Communications, Computer, Intelligence, Surveillance and Reconnaissance (C4ISR) systems to U.S. and International Governments' military, law enforcement and intelligence organizations.
With over 30 years in the Defense Aerospace Industry Mr. Wise is a domain expert in the development of multi-sensor surveillance aircraft, communications, signals intelligence, radar, electro-optical imagery and computing systems.
From 2003 to 2007 Mr. Wise served as Vice President of system development at L-3 Communications ASIT, developing electronic warfare systems for manned and unmanned aircraft, maritime, ground mobile and man-portable applications.
From 1993 to 2003 Mr. Wise served as Vice President of Airborne Systems at Northrop Grumman Corporation California Microwave Systems with P&L, strategic and management leadership of its airborne systems integration business unit, producing quick-reaction multi-sensor airborne surveillance systems.
Prior to this position, Mr. Wise served as Vice President of Engineering, responsible for technical oversight of programs, research and development, and as program manager for Airborne Video Surveillance programs under the Defense Advanced Research Programs Agency (DARPA).
From 1985 to 1993 Mr. Wise worked in the Westinghouse Electric Corporation Electronic Systems Division as an engineer, developing advanced radar, electro-optical, and fire control computing systems for various military aircraft.
A native of Baltimore, Maryland, Mr. Wise earned a BS in Computer Science from Towson University in 1985. He subsequently earned his Master of Science Degree from John's Hopkins University in 1990. Mr. Wise has served as a member of the Adjunct Faculty of Essex Community College, developing curriculum and instructing courses in Computer Science and Mathematics.
Kirk J. Griffin
Director, Secretary & CTO
(Biography)
Mr. Griffin co-founded WGS Systems, LLC in 2007.  His responsibilities focus on technology advancement, scientific development, oversight and guidance on engineering functions, and corporate management.
Bringing extensive experience in large systems development, he provides leadership to help guide the company's product, systems, and scientific endeavors. Mr. Griffin is a subject matter expert in the field of signals intelligence and has provided direct support to the United States government in the fielding of systems.
He also offers significant expertise in the areas of signal processing, geolocation technologies, video and image processing, communications networking, and other key technologies that are central to WGS business areas. He has acute knowledge and understanding of radio frequency signal propagation, antennas, signal processing and adaptive beamforming techniques.
Prior to the founding of WGS, Mr. Griffin has worked in a number of organizations both large and small. He has held key leadership positions in various defense contracting firms that include: L3 Communications, Northrup Grumman, California Microwave Inc., and others.
His emphasis in these organizations was on the development of multi-sensor systems for all key operational domains: space, air, sea, and land. He has had the opportunity to work with a number of cutting-edge technologies in computing, imagery, radar, signal processing, data exploitation and others.
He continually researches and envelops new techniques and technologies into company products and services. Mr. Griffin has also worked in commercial communications and telecommunications product development focusing on broadband wireless networking.  
He has a master's of science degree in electrical engineering from The Johns Hopkins University in Baltimore, Maryland and a bachelor's of science degree in electrical engineering from the University of Akron in Akron, Ohio.
About WGS Systems
WGS Systems, LLC is an award-winning Maryland based small business founded in 2007 to provide military, intelligence and law enforcement organizations around the world affordable, innovative, and high-performance systems.  We specialize in the development of comprehensive Intelligence, Surveillance and Reconnaissance (ISR); including mission planning, survey, collection, detection, location, tracking, recording, processing, exploitation and dissemination.
Our seasoned experience with the development and support of manned and unmanned ISR systems combined with our innovative engineering techniques yield proven results.  We excel at shortening the timeline from requirement to solution.
WGS Systems is an ISO 9001:2015 certified organization.