WGS Systems Board of Directors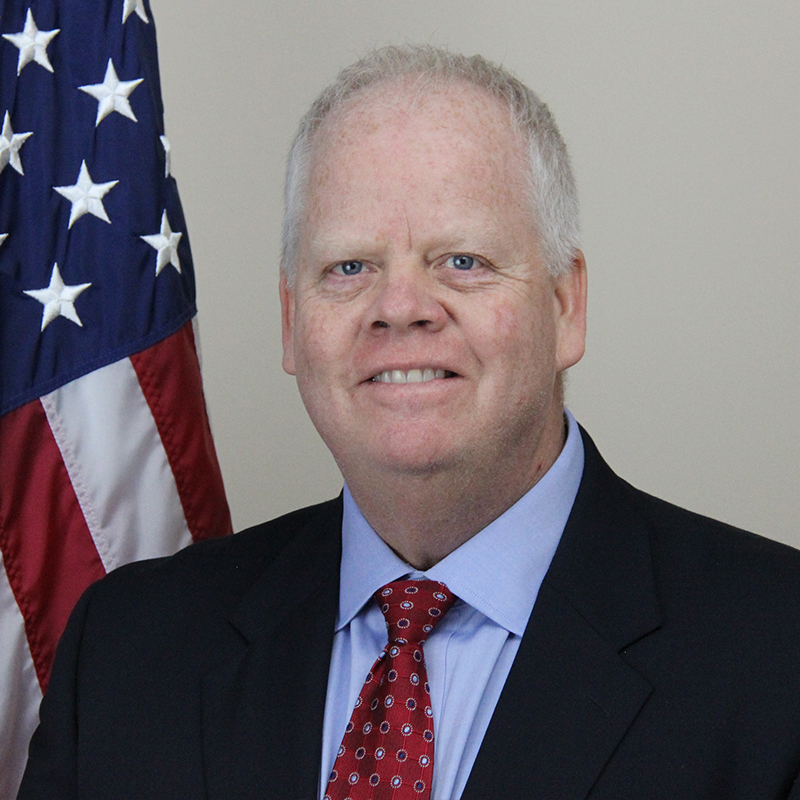 Robert M. Wise
Director, President & CEO
(Biography)
Mr. Wise co-founded WGS Systems, LLC in 2007 to provide high-performance, state of the art Command, Control, Communications, Computer, Intelligence, Surveillance and Reconnaissance (C4ISR) systems to U.S. and International Governments' military, law enforcement and intelligence organizations.
With over 30 years in the Defense Aerospace Industry Mr. Wise is a domain expert in the development of multi-sensor surveillance aircraft, communications, signals intelligence, radar, electro-optical imagery and computing systems.
From 2003 to 2007 Mr. Wise served as Vice President of system development at L-3 Communications ASIT, developing electronic warfare systems for manned and unmanned aircraft, maritime, ground mobile and man-portable applications.
From 1993 to 2003 Mr. Wise served as Vice President of Airborne Systems at Northrop Grumman Corporation California Microwave Systems with P&L, strategic and management leadership of its airborne systems integration business unit, producing quick-reaction multi-sensor airborne surveillance systems.
Prior to this position, Mr. Wise served as Vice President of Engineering, responsible for technical oversight of programs, research and development, and as program manager for Airborne Video Surveillance programs under the Defense Advanced Research Programs Agency (DARPA).
From 1985 to 1993 Mr. Wise worked in the Westinghouse Electric Corporation Electronic Systems Division as an engineer, developing advanced radar, electro-optical, and fire control computing systems for various military aircraft.
A native of Baltimore, Maryland, Mr. Wise earned a BS in Computer Science from Towson University in 1985. He subsequently earned his Master of Science Degree from John's Hopkins University in 1990. Mr. Wise has served as a member of the Adjunct Faculty of Essex Community College, developing curriculum and instructing courses in Computer Science and Mathematics.
Kirk J. Griffin
Director, Secretary & CTO
(Biography)
Mr. Griffin co-founded WGS Systems, LLC in 2007.  His responsibilities focus on technology advancement, scientific development, oversight and guidance on engineering functions, and corporate management.
Bringing extensive experience in large systems development, he provides leadership to help guide the company's product, systems, and scientific endeavors. Mr. Griffin is a subject matter expert in the field of signals intelligence and has provided direct support to the United States government in the fielding of systems.
He also offers significant expertise in the areas of signal processing, geolocation technologies, video and image processing, communications networking, and other key technologies that are central to WGS business areas. He has acute knowledge and understanding of radio frequency signal propagation, antennas, signal processing and adaptive beamforming techniques.
Prior to the founding of WGS, Mr. Griffin has worked in a number of organizations both large and small. He has held key leadership positions in various defense contracting firms that include: L3 Communications, Northrup Grumman, California Microwave Inc., and others.
His emphasis in these organizations was on the development of multi-sensor systems for all key operational domains: space, air, sea, and land. He has had the opportunity to work with a number of cutting-edge technologies in computing, imagery, radar, signal processing, data exploitation and others.
He continually researches and envelops new techniques and technologies into company products and services. Mr. Griffin has also worked in commercial communications and telecommunications product development focusing on broadband wireless networking.  
He has a master's of science degree in electrical engineering from The Johns Hopkins University in Baltimore, Maryland and a bachelor's of science degree in electrical engineering from the University of Akron in Akron, Ohio.
(Biography)
Mr. Cantrell brings over 30 years of experience in Finance.
Prior to joining Tenax Aerospace as CFO, Mr. Cantrell was CFO for Phosphate Holdings, Inc., a Mississippi-based manufacturing company.
Before that, he was at KPMG and spent 23 years at Arthur Andersen. Mr. Cantrell earned a B.S. in Accounting from the University of Mississippi and is a CPA.
About WGS Systems
WGS Systems, LLC is an award-winning Maryland based small business founded in 2007 to provide military, intelligence and law enforcement organizations around the world affordable, innovative, and high-performance systems.  We specialize in the development of comprehensive Intelligence, Surveillance and Reconnaissance (ISR); including mission planning, survey, collection, detection, location, tracking, recording, processing, exploitation and dissemination.
Our seasoned experience with the development and support of manned and unmanned ISR systems combined with our innovative engineering techniques yield proven results.  We excel at shortening the timeline from requirement to solution.
WGS Systems is an ISO 9001:2015 certified organization.